Hulteng CCM has the knowledge and experience to move your project forward – wherever you are on the project continuum.
OWNER'S CONSTRUCTION REPRESENTATIVE
We represent the Owner, providing advice and management services for capital projects of all sizes. Our services are customized to address the Owner's specific needs.
CONSTRUCTION MANAGEMENT
Hulteng CCM provides comprehensive oversight of your project. We bring proven processes, methodologies, and management tools to ensure successful project delivery.
COST ESTIMATING / COST CONSULTING
We perform cost estimating and cost review services during all phases of a project.
BUDGET DEVELOPMENT / BUDGET OVERSIGHT
Avoiding cost overruns and unintended scope expansion is critical. We develop accurate, detailed budgets and manage costs throughout the project life.
PROJECT SCHEDULING & CASH FLOW ANALYSIS
We develop a comprehensive schedule to addresses all aspects of the project and communicate updates throughout. Our objective is to ensure optimal resource management, budget adherence, quality, and on-time delivery.
ALTERNATIVE PROJECT DELIVERY
Highly complex projects generally do not fit into a traditional design/bid/build delivery model. Hulteng's experience with alternative project delivery is unequalled. We ensure that the client is part of an extremely competitive, objective, and lawful process that delivers the best value possible.
FACILITY OCR SOLUTIONS
With decades of facility experience, our technical knowledge of building systems, envelopes, MEP, security, campus operations, and specialized construction is best-in-class.
PRIVATE OWNER SERVICES
Hulteng works with private entities providing fee review, budget and schedule development, change order review, and quality control measures to ensure owner's have the best A/E team and highest value. We also provide construction oversight which streamlines delivery and efficiency.
VIEW OUR WORK
We work with clients to develop a customized construction management plan that meets and exceeds objectives.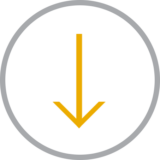 PROJECT CONCEPT & INITIATION
Project Feasibility Analysis
Site Evaluation
Design and Materials Review
Cost Estimating, Modeling, Budgeting and Schedule Development
Value Engineering
Qualification/Review of Architects, Engineers, Contractors, Subcontractors
Pre-Bond Planning Services
Advise on Constructability, Materials, and Time Requirements
Recommend Alternative Methods/Materials to Enhance Efficiency
Update Estimate of Costs
Manage Bidding Process for Subcontractors
Negotiate Contracts
Review/Finalize Subcontractor Contractors
Full Time Project Supervision
Monitor/Maintain Schedule
Manage all Reporting, Permitting, and Inspections
Furniture, Fixture and Equipment Planning and Installation Management
Manage all Aspects of Changes to Project Scope
Punch List Completion Oversight
Complete Project Closeout, including all Requirement Documentation
Warranty Management
Transition Planning and Managing
MEET OUR TEAM
Superintendent - Billings Public Schools
"Mr. Swandal's expertise was invaluable in the process of prioritizing the sequence of actions and decisions that are required to complete projects of this magnitude. [His] guidance through the legalities of selecting and employing architects, contract managers, general contractors, and all supporting elements to the projects established a high level of expectation and competence. Having this level of expertise allowed me to be confident and deliberate with my decisions on how to move the projects forward without incident."
"Yellowstone County Commissioner Robyn Driscoll said she was 'very comfortable' hiring Hulteng CCM. 'In fact I think it is a must.' Driscoll praised Hulteng saying, 'They're amazing.'"
Administrative Principal - DeSmet Independent School District
"In 2018, I visited with Mr. Watson and explained the vision on the remodel. The Board and I laid out our desires in the new build and how much we could afford. Through wise and prudent counsel, we designed a beautiful remodel that we thought would come in on budget. When the bids were opened in 2020, we not only came in under budget, but are now able to add on to the construction design to increase our school's remodel with additions to enhance the entire project. From a fiscal perspective, we are extremely pleased with what we have been able to achieve in our partnership with Hulteng."
Principal - MMW Architects, PC
"The team at Hulteng CCM stands out as an exceptional project partner. Their extensive knowledge and deep industry experience provided measurable value to the client. Their expertise includes: managing the client's budgets, negotiating and facilitation communication between the owner, contractor, and architect, solving complex constructability and phasing challenges, and overall project delivery through completion and beyond. They perform this service with professionalism and integrity. We appreciate the value of a quality Construction Management and Owner's Construction Representative Consulting Firm, and I am pleased to give Hulteng CCM, Inc. my highest recommendation."
"An Owner's Rep is to help guide you through the process, negotiate contracts, be on site and mediate highly technical aspects," said Tom Korst, Hamilton High School Superintendent. "[Hulteng] provides expertise – he's save us several hundreds of thousands of dollars right out of the gate."
Executive Director - Family Service
"Hulteng CCM helped us resolve planning questions, DEQ filings, subcontractor payment issues, and even tough conversations with our general contractor. With Hulteng influence and project management, we finished on-time and on budget."
Superintendent - Billings Public Schools
"Mr. Swandal and Hulteng CCM was and is regarded as the top company to support school districts with construction projects. I can attest to my 32 years of experience, Mr. Swandal and Hulteng CCM are in the top one percent of all professionals I have worked with."
Director of Operations and Maintenance - Missoula County Public Schools
"Missoula County Public Schools contracted with Hulteng to assist the district with a $158 million construction bond. Since day one, Hulteng has proven to be the most important hire the district has made during this bond work. Hulteng's ability to negotiate contracts on our behalf has saved the district millions of dollars. This allowed MCPS the opportunity to allocate those savings directly into the classrooms. I personally know that the district could not have been as successful without their immense efforts, leadership, guidance, and professionalism."
LEARN MORE ABOUT HOW HULTENG CCM CAN HELP WITH YOUR PROJECT